ABOUT US

The Interior Collections team takes pride and pleasure in bringing the most unique decorative products and captivating floral arrangements to our clients.  We leverage on our experience and wide inventory to enable us to be creative yet cost-effective when drafting out that dream wedding or event. We work hard to ensure your event experience is as enjoyable and stress free as possible.
VIEW MORE
TESTIMONIALS
Feedback from our lovely clients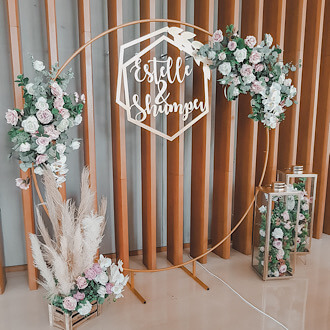 Estelle Yeak
11/10 I just had my wedding this weekend and I wanted to say that the photos here do not do their work justice!!! The interior collections is truly God sent. I am insanely picky about decor but the...
Facebook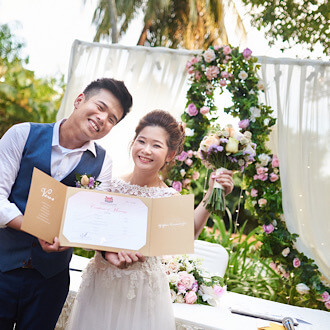 Malvin & Eileen
We Met Josephine during April 2017 BOWS event, as we were looking to decorate for our solemnization venue at Amara Sanctuary Sentosa. Josephine is warm and friendly from the first point of contact,...
Facebook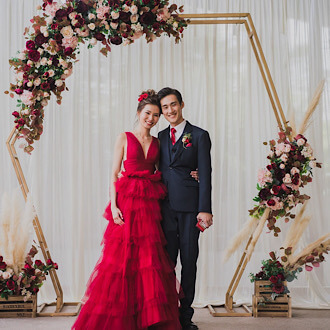 Yvonne
Hi Jo, thank you SO much for helping us out with the decorations and floral bouquets for our wedding at Capella! It was really beautifully done and you and your team has been so exceptional in deli...
Capella Hotel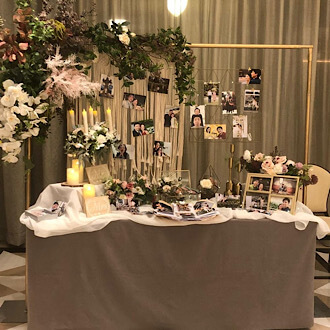 Juen Ning & Seth
Hi Josephine, I wanted to send you a personal message to say that your flowers and decor were beautiful today and tonight. Thank you very much You truly have a talent for decor :) ...
Raffles Hotel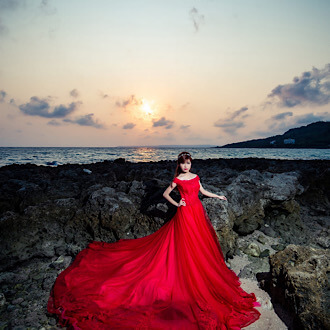 Deng Wanqi Gazelle
Staff service was very sincere and professional. They really ensured that our wedding deco was aesthetically beautiful by putting in their best efforts. They are passionate about what they do, prov...
Facebook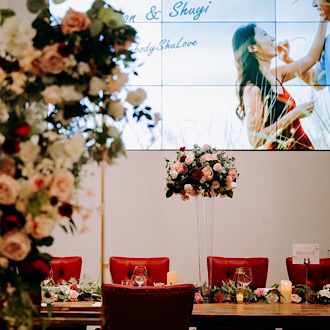 Sam & Shuyi
Thanks for the wonderful setup Josephine! All of our guests said it was really pretty. ...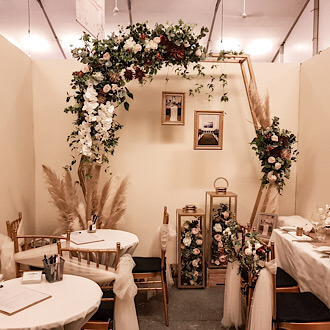 Yan Lin Esther Wong
We first encountered The Interior Collections at BOWS and met Josephine who was very sincere in making our wedding venue beautiful while taking our budget into consideration. The main reasons why w...
Facebook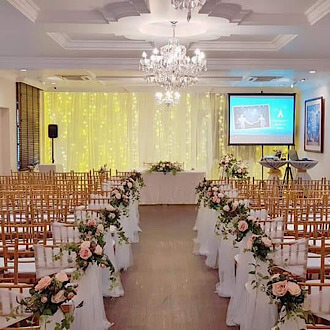 Hui Ping
We wanted to share our great experience that Josephine provided for our wedding on 7 Oct 2018. The decoration was amazing. We chose all permanent flowers and all we can say is we were not disappoin...
Facebook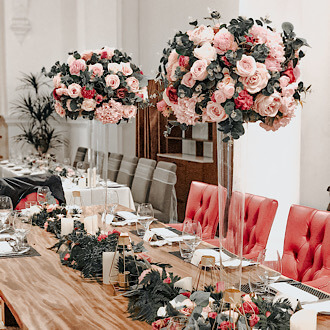 Alva
Thank you very much Jo, really love it, the reception area was so beautiful, you even added flower on the signage, love it :) and the centerpiece you enhanced with roses in the base so pretty with ...
Sinfonia
Janice
Hi Josephine!! I was about to text u! I would like to thank you for the wonderful job done it exceeded our expectations. Many of guest love it.  ...
Marina Mandarin Hotel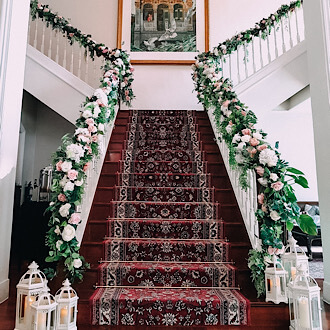 Kristal
Thanks for the beautiful setup! We loved it and all our guests told us it was gorgeous! Pls feel free to share the photos :) Thank you so much!  ...
Intercontinental Hotel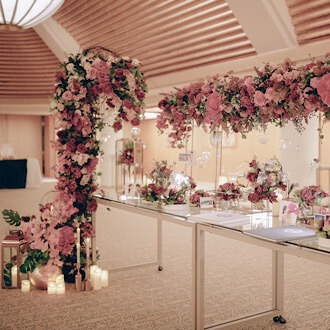 Jolene
Everyone has been raving about deco! Esp how the flowers turned out, thank you so much 💗!  ...
Ritz Carlton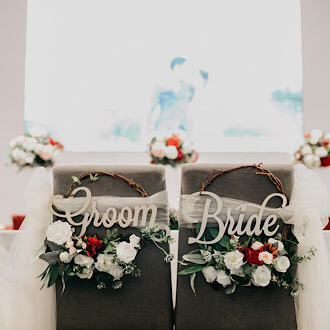 Linnets
Thanks Jo and your team for making the restaurant so beautiful! Everything was on point, the colour palette, the arrangement, the candles etc. we love it! My guests only had compliments too :))  ...
Sinfonia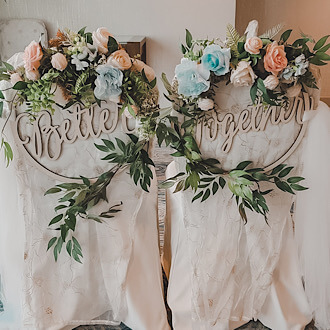 Rita
Thank you very much for your hardwork and making our wedding all unforgettable one🙏🏻🙏🏻🥰❤️❤️🥰!! You're just so so good at what you do!!  ...
Mandarin Oriental
The Interior Collections Instagram
YOUR CHOICE ONLINE FLOWER SHOP
From Valentine's Day to a simple Birthday celebration, fresh blooms are always a great gift that'll make any occasion all the more spectacular. Whether you are a lover of florals or looking to surprise your loved ones with a hit of happiness, The Interior Collections promises to deliver unique handcrafted bouquets at affordable price points. Skilled at creating sophisticated flower arrangements, we make our products conveniently available in our online shop. Bridal bouquets and corsages, even props rentals – you name, we have them all! 
The Interior Collections Philosophy 
There is no denying that Singapore does not fall short of florist shops. Simply search up "flower and gift shop near me," and a full stream of floral boutiques is bound to fill your results page. While there are many brick-and-mortar flower shops found in every corner of the island and online, same-day delivery services, affordability, and customisability of their products may be limited. This is where The Interior Collections come in.
Founded on the philosophy of creating the most beautiful flower arrangements for any event, our highly passionate team of florists works to change the floral market in Singapore, one bouquet at a time. Free of dishonest advertising, unprofessional services, and dull blooms, our expert florists working at our shop handpick the freshest flowers just for you. Say goodbye to forgotten anniversaries and last-minute gift searching, for we offer same-day delivery services for our intricately wrapped bouquets too!
Beyond giving you the option of styling personalised bouquets or selecting from our enormous catalogue of premium flowers, we also take pride in the stylistic approaches of our creative team. Bringing your vision to life, we also offer the best creative services that are up to trend. Working closely with you, The Interior Collections is more than a mere flower shop in Singapore – we embark on event styling ventures, ensuring your venue is designed with one-of-a-kind, show-stopping décor, and flowers.
Shop Customised Bouquets & Flowers Online in Singapore 
Skip the long queues and waiting periods and shop premium flowers and gifts online. Customised and put together by hand, our flowers and gifts are sure to charm your loved one. We deliver fresh flowers everyday islandwide – so be sure to send in the orders of your shopping cart before 1pm for same-day delivery in Singapore straight from our floral shop.